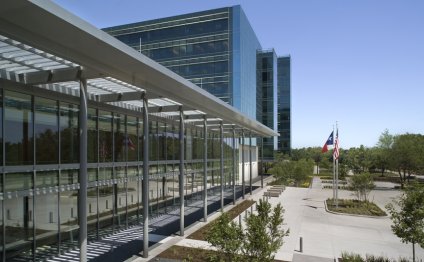 Sysco Foods Houston Office
Bill DeLaney
Chief Executive Officer
Bill assumed the role of President and CEO when it comes to corporation this year, having become CEO and an associate of Sysco's Board of Directors last year. He began his Sysco job in 1987 as Assistant Treasurer at Sysco's business head office in Houston. He was marketed to Treasurer in 1991, as well as in 1993, ended up being named a Vice President associated with corporation, continuing in that role until 1994. He joined Sysco Syracuse in 1996 as CFO, progressed to Senior Vice President in 1998 and Executive vice-president in 2002. In 2004, Bill moved to Sysco Charlotte as President and CEO. He gone back to Houston in 2007 and, afterwards, was known as Executive Vice President and CFO of firm, a posture he held for 2 many years before being promoted to CEO. Bill in addition serves in the Board of administrators of Express Scripts, Inc., The Center for Houston's upcoming and the Greater Houston Partnership.
Non-Executive Chairman for the Board
A Sysco director since September 2001, Jackie may be the seventh president in Sysco's history. She's supported while the board's lead manager, chaired the organization Governance and Nominating Committee, and served regarding the Compensation Committee. Jackie could be the previous chairman, president and ceo of Computer Generation Incorporated (CGI). She currently is a director on the board of Sanmina-SCI Corporation. Previously, she was a director of Bank of The united states Corporation, Equifax Inc., Flower Foods, Inc. and WellPoint, Inc.
Senior Management
Brian Beach
Senior Vice President - marketplace Segment approach and President - Sysco Ventures (CAKE)
Brian joined up with Sysco in early 2011 through the University of Florida, where he was Senior Vice President-Administration and small business ventures, and Chief of team toward President. In the existing role, Brian leads Sysco's quest and improvement strategic foodservice opportunities, especially in areas of restaurant technology and programs. He started their profession in 1991 at Ernst & Young as a Senior Consultant, followed closely by roles at Allen C. Ewing & Co. Investment Bankers, Synagen Capital Partners and SI Ventures, a technology-focused investment capital firm.
President and Chief Working Officer
As President and Chief Operating Officer, Tom oversees Sysco's company operations, commercial features and offer string company. Areas that Tom is accountable include U.S. and Global Broadline operations, SYGMA, niche meat and seafood companies, FreshPoint, Sysco Guest Supply, European Imports, Merchandising, product sales & advertising, Shared providers, income control, and provide Chain. He joined Sysco in April 2013 as Executive vice-president and Chief Merchandising Officer and was later called Executive vice-president and Chief Commercial Officer. In 2015, he became Executive vice-president and President - Foodservice Operations. Ahead of joining Sysco, Tom spent 23 many years in jobs of increasing duty at PepsiCo, in which he had been President of the us foodservice company.
Senior Vice-president - U.S. Foodservice Operations
Greg features management oversight duty for many of Sysco's U.S. broadline OpCos. He brings significantly more than 25 many years of experience to their brand new part, including a succession of senior foodservice functions jobs including President - Sysco Eastern Wisconsin, President - Sysco Chicago, Market Vice President - Midwest and, of late, Senior vice-president - Foodservice Operations - West. Greg began their Sysco job in 1991.
Source: www.sysco.com
Share this Post
Related posts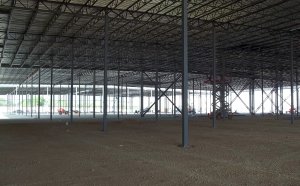 SEPTEMBER 22, 2023
For a giant supplier like Sysco Food Corporation, a warehouse is much more than four wall space and a roofing. When Sysco…
Read More
SEPTEMBER 22, 2023
Photo: Rob Lawson, Getty Images BeefJerky.com has been in operation since 1995. Picture: Rob Lawson, Getty Images A Houston-area…
Read More